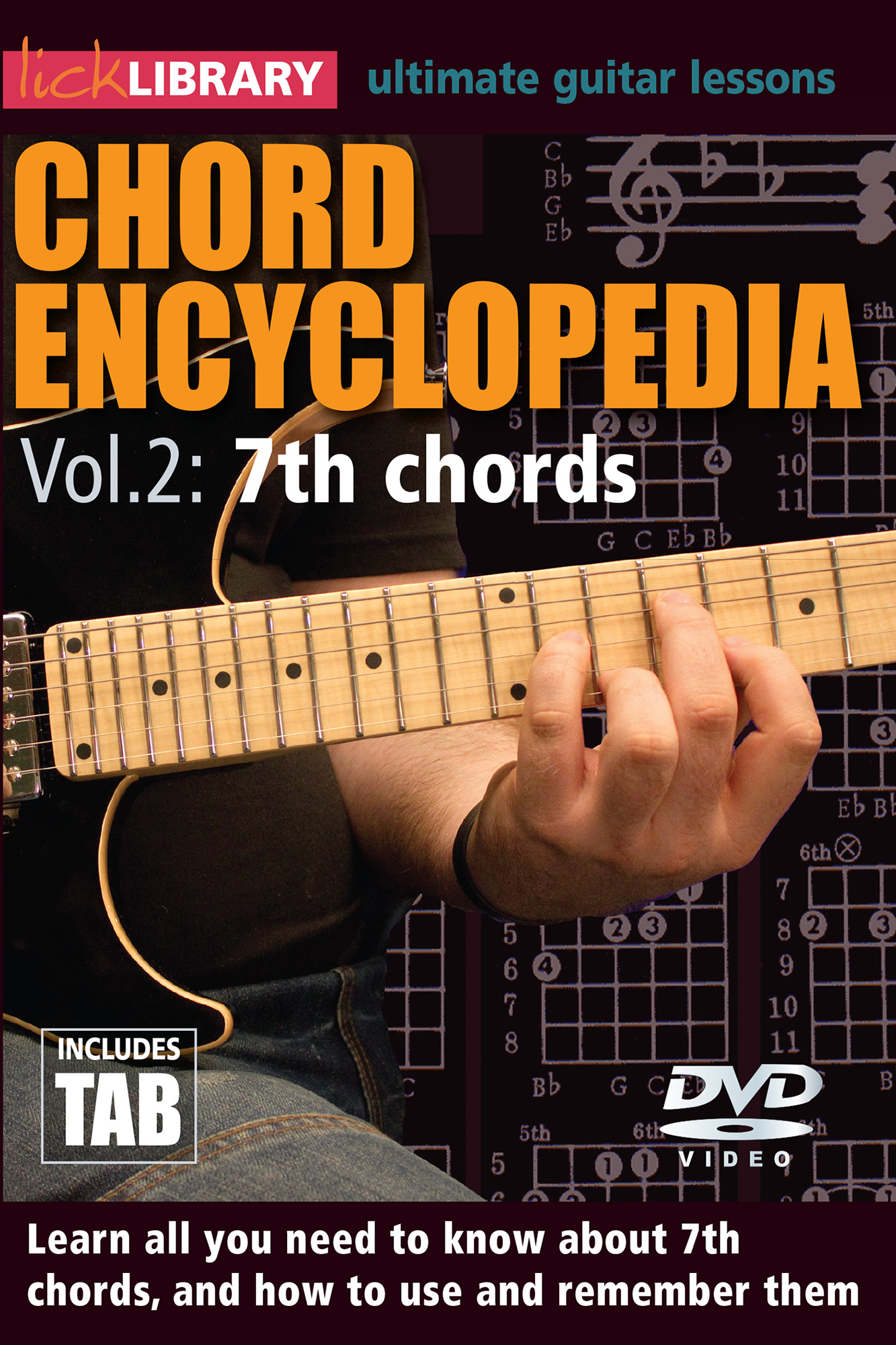 Chord Encyclopedia Volume 2 - 7th Chords
By Levi Clay
A stream of this course is FREE for Licklibrary members
---
Description
Learn everything you need to know about 7th chords and how to use and remember them. Lessons by Levi Clay

In this follow up to volume 1, Levi Clay expands on the vast amount of triad study with a look into 7th chords. From common chords such as major 7, minor 7 and dominant 7, to more adventurous sounds like maj7#5 and 7b5.

In this guitar lesson course you'll cover various approaches to memorizing these voicings all over the neck using both video and the downloadable tab booklet. You'll learn essential everyday chord voicings that number into the hundreds!

Levi's Chord Encyclopedia tutorial is one of the most effective methods to expand your understanding of the fretboard., CAGED grips, drop 2 voicings, drop 3 voicings, guide tones, diatonic 7th chords and advanced harmony.
Technical Details
Code

RDR0498

Artist

Levi Clay

Media

Download, DVD

Media format

PAL + NTSC

Genre

Jazz, Rock, Fusion, Contemporary, Modern Blues, Blues, Funk, Modern Guitar

Skill level

Suitable For All

EIN No

5060088825495

TAB Included
Tutor Profile
Levi Clay
Levi Clay is one of the UKs fastest rising teachers and players with credits as an author and transcriber in some of the worlds most loved publications including LickLibrary's own Guitar Interactive Magazine. Coming from the rock background, Levi has developed his tastes considerably to include major influences from 40s...