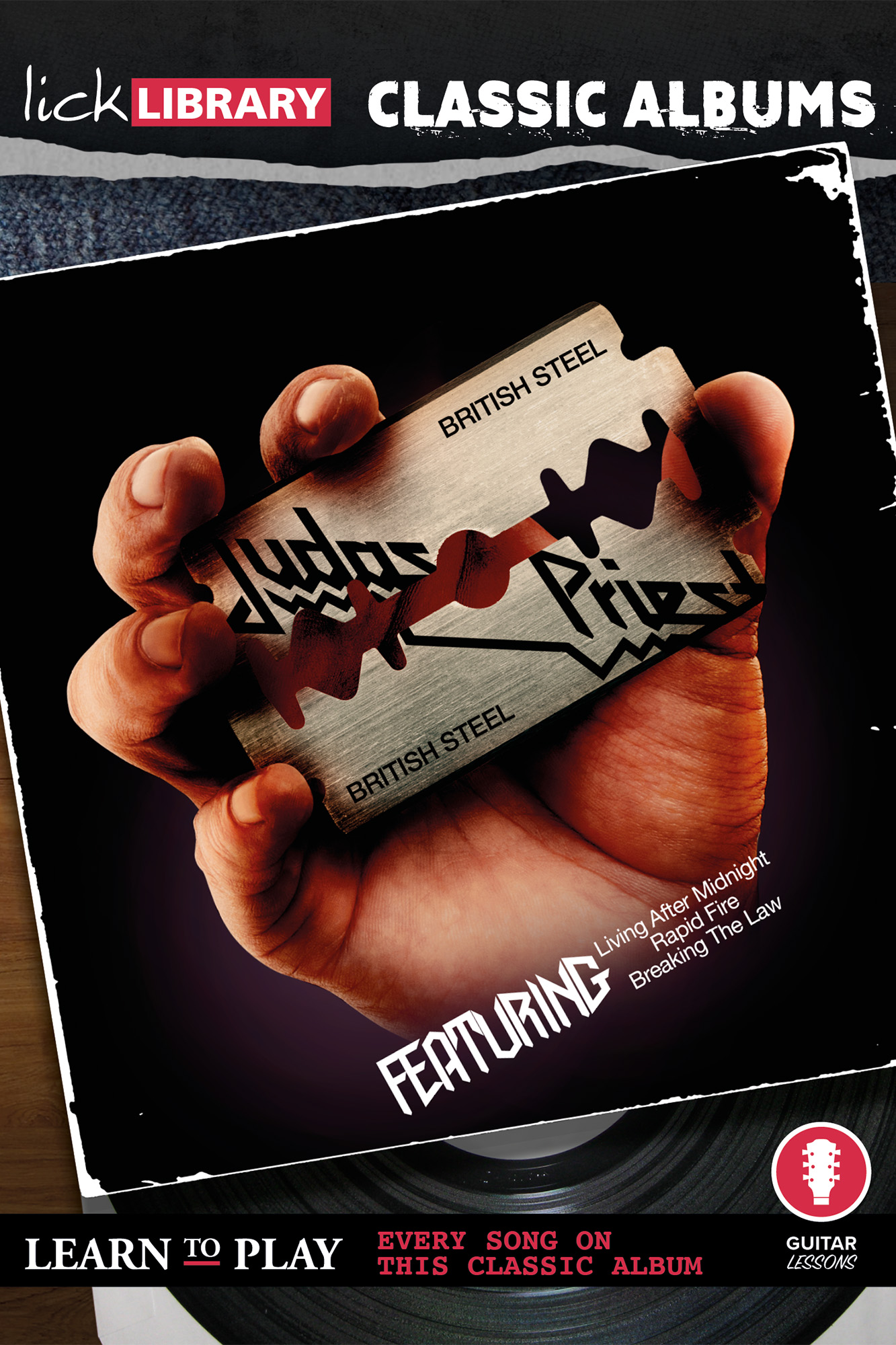 Classic Albums British Steel
By Danny Gill
---
Description
The 1980 album which changed the face of heavy metal as we know it; 'British Steel' is the perfect mix of interlocking twin guitar parts, melodic metal anthems and scorching displays of guitar prowess. With 3 previous album releases under their belt; we are joining Judas Priest at the pivotal point in their career and a rare chance to dig deep into the guitar riffs, solos and songs which saw a turning point for metal guitar; kick-starting the 80's with some of the best playing of the decade.

Learn to play the following:
Rapid Fire
Metal Gods
Breaking The Law
Grinder 18
United
You Don't Have To Be Old To Be Wise
Living After Midnight
The Rage
Steeler

In this Classic Album guitar course, world renowned tutor Danny Gill guides you through the guitar highlights from this seminal metal album, one timeless riff and unforgettable solo at a time; including fan favourites: 'Living After Midnight, 'Rapid Fire and their best-loved metal anthem 'Breaking The Law'.
Technical Details
Code

RDR0599

Artist

Judas Priest

Media

Download, 2x DVD set

Media format

PAL Only

Genre

Classic Metal, Metal

Skill level

Easy, Suitable For All

EIN No

5060088826492

TAB NOT Included
Tutor Profile
Danny Gill
Danny Gill is, without a doubt, the most loved tutor by our community. With an incredible array of DVDs and web lessons for LickLibrary covering a wide variety of topics all of which he covers with incredible detail, it's no wonder he carries as much respect as he does. As...