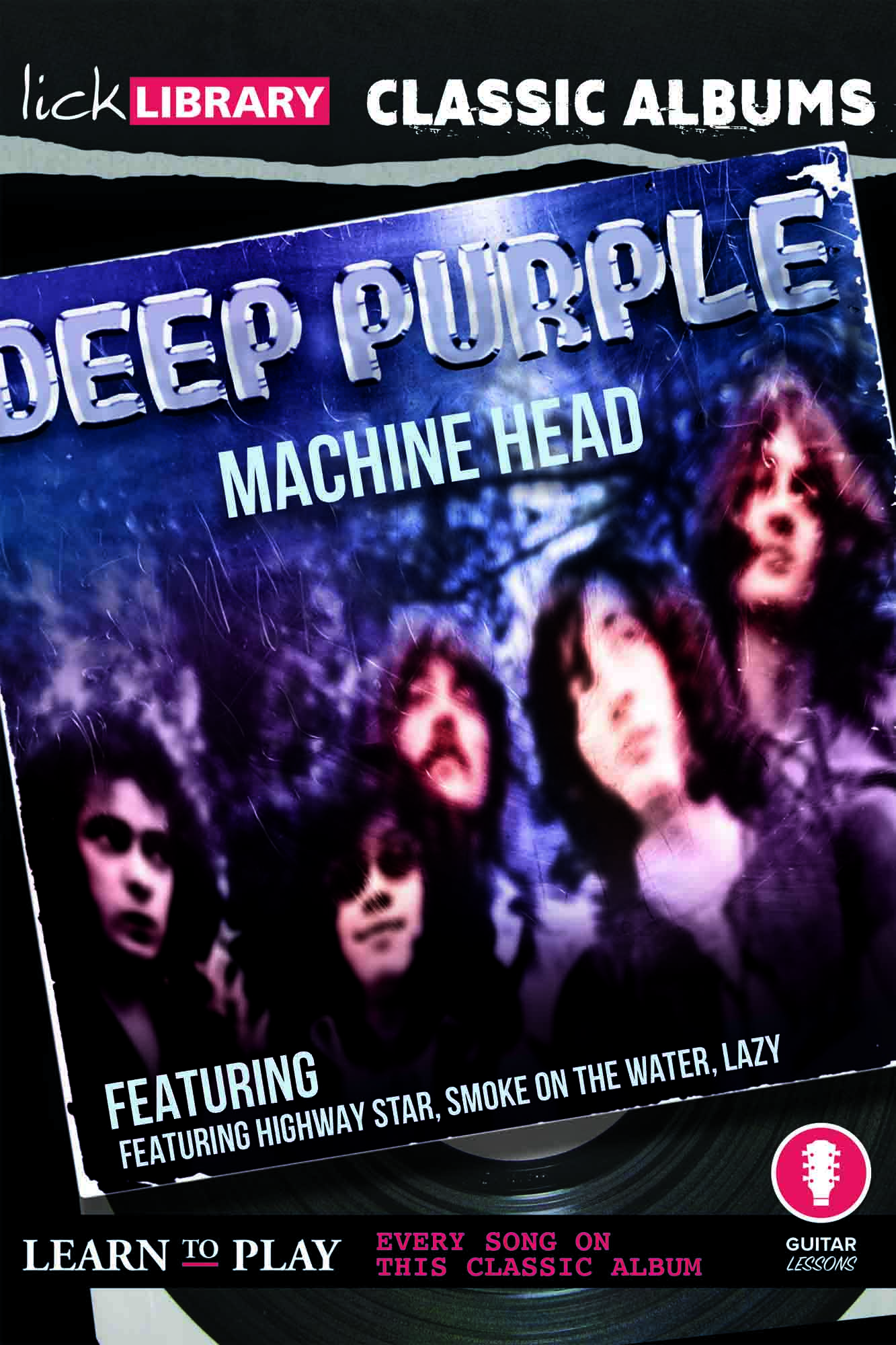 Classic Albums - Machine Head
By Danny Gill
---
Description
Released in March 1972, Deep Purple's Machine Head is one of the most influential rock albums of all time and often cited as one of the first genuine heavy metal records.Commercially, it is the band's most successful album, topping the charts in several countries following its release. Machine Head reached number 1 in the United Kingdom and stayed in the top 40 for 20 weeks, and in the United States, it remained on the Billboard 200 for an incredible 118 weeks. Learn to play the following: Highway Star, Maybe I'm a Leo, Pictures Of Home, Never Before, Smoke On The Water, Lazy, Space Truckin' In this guitar lesson course, LickLibrary veteran, Danny Gill walks you through the many highlights of each song from the rock giants one phrase at a time, including Ritchie Blackmore's legendary guitar riffs and solos from the tracks; "Highway Star" and "Pictures Of Home", to the iconic "Smoke on the Water".
Technical Details
Code

RDR0548

Artist

Deep Purple

Media

Download, 2x DVD set

Media format

PAL Only

Genre

Rock

Skill level

Suitable For All

EIN No

5060088826249

TAB NOT Included
Tutor Profile
Danny Gill
Danny Gill is, without a doubt, the most loved tutor by our community. With an incredible array of DVDs and web lessons for LickLibrary covering a wide variety of topics all of which he covers with incredible detail, it's no wonder he carries as much respect as he does. As...