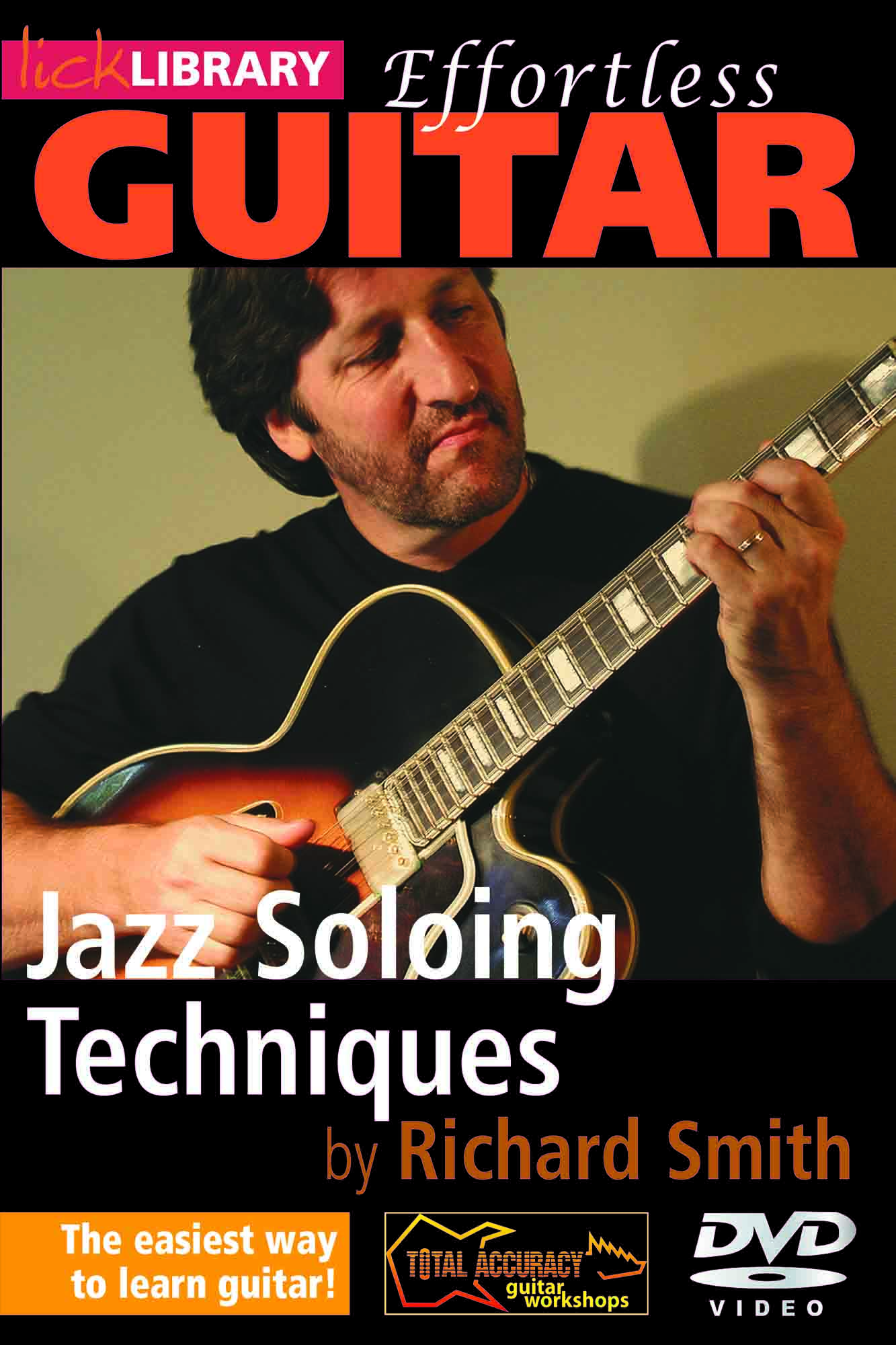 Effortless Guitar - Jazz Soloing Techniques
A stream of this course is FREE for Licklibrary members
---
Description
This guitar lesson course will introduce you to the world of octave playing in the style of Wes Montgomery, George Benson, Joe Pass and Pat Metheny. Learn how to dramatically, musically and effortlessly expand your soloing using the all of the touch, taste, tone, time, and above all attitude. Using octaves, guitarists can kick-up the melodic possibilities of their soloing, far beyond scales, licks and chords - and give the player powerful new tools for improvisation not just in jazz, but blues pop and rock. Learn about octaves by learning easy to play contemporary jazz pieces, in an effortless progression from the basics to some of the most advanced and expressive octave playing all In the guitar lesson course of one video! Sections include: Octave basics around the neck using the thumb, fingers and pick for maximum versatility Chord solo concepts using octaves blues licks, scales and chromatic riffs in octaves Play melodies expressively with octaves developing an awesome touch using right hand tonal techniques developing a naturally expressive style using techniques such as expressive dynamic contouring expressive devices such as slurs, tremolo, slides, additional harmony beyond octaves Lots of solo ideas to develop and adapt into your own style.
Technical Details
Code

RDR0137

Artist

Richard Smith

Media

Download, DVD

Media format

PAL + NTSC

Genre

Jazz

Skill level

Expert, Suitable For All

EIN No

5060088821381

TAB NOT Included
Tutor Profile
Richard Smith
Richard Smith rivals Roy Buchanan as the greatest guitarist you probably never heard. A master of timing, tone, phrasing and composition, Richard really is a pleasure to listen to and an even greater pleasure to learn from. Having a long relationship with USC, Richard's role as an educator shines, but...