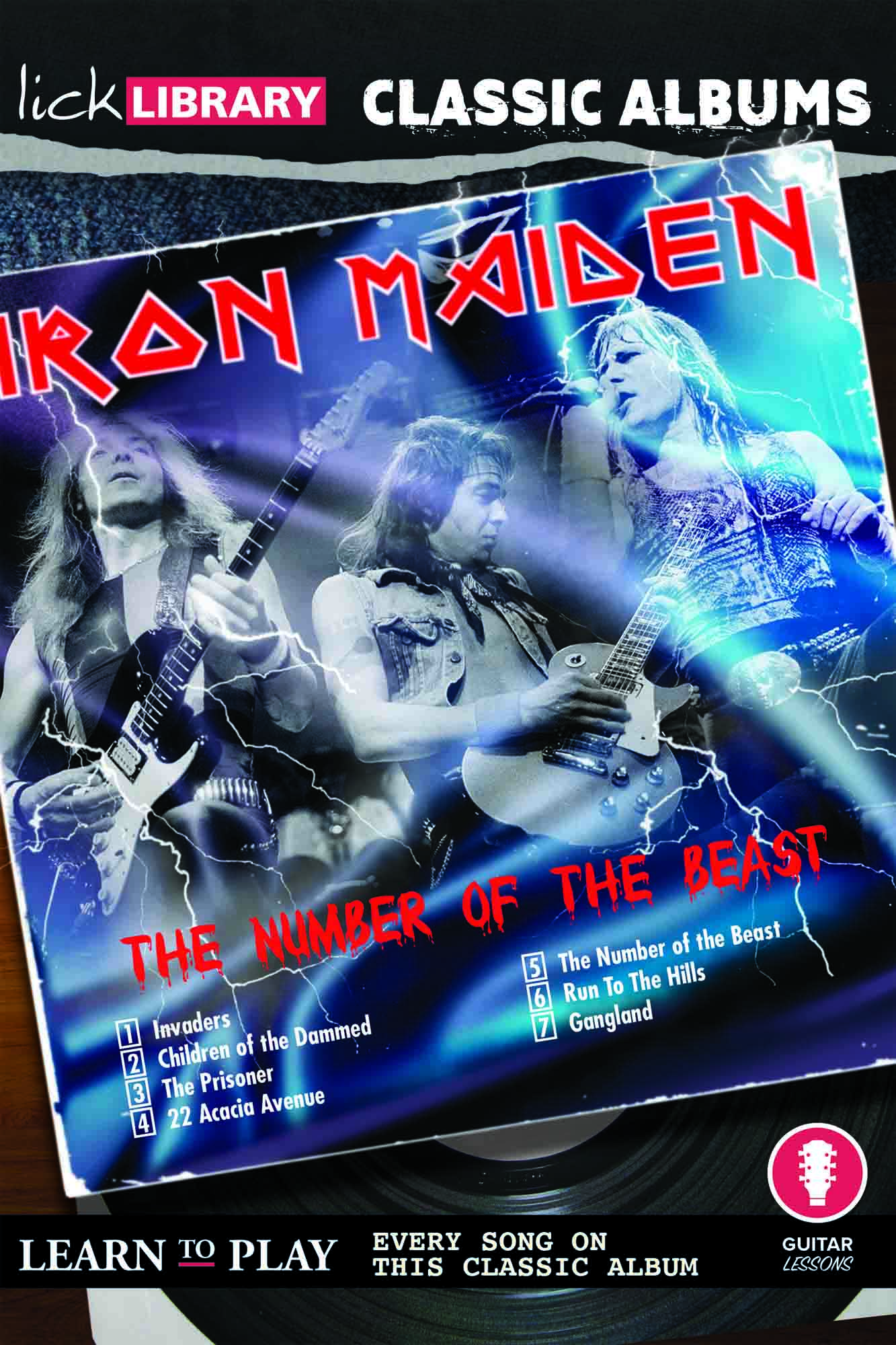 Classic Albums - Number Of The Beast
By Danny Gill
A stream of this course is FREE for Licklibrary members
---
Description
Released in March 1982, Iron Maiden's third studio album, The Number of the Beast is a masterclass in heavy metal musicianship. Becoming their first release to reach the No.1 spot on the UK Album Chart, and to break the Top 40 Billboard 200 in the US. The album also produced the classic track's "Run To The Hills" and "The Number of the Beast," as well as some of the band's most memorable riffs and scorching solos.

Learn to play the following:
• Invaders
• Children Of The Damned
• The Prisoner
• 22 Acacia Avenue
• The Number Of The Beast
• Run To The Hills
• Gangland

*NB: The track 'Hallowed Be Thy Name' is not included in this lesson guitar lesson course due to licensing restrictions. In this guitar lesson course, LickLibrary veteran, Danny Gill walks you through the many highlights of each song from the metal icons, one phrase at a time, including Dave Murray and Adrian Smith's legendary guitar solos from the album's title track.
Technical Details
Code

RDR0545

Artist

Iron Maiden

Media

Download, 2x DVD set

Media format

PAL Only

Genre

Metal, Classic Metal, Classic Rock, Hard Rock

Skill level

Expert, Suitable For All

EIN No

5060088825990

TAB NOT Included
Tutor Profile
Danny Gill
Danny Gill is, without a doubt, the most loved tutor by our community. With an incredible array of DVDs and web lessons for LickLibrary covering a wide variety of topics all of which he covers with incredible detail, it's no wonder he carries as much respect as he does. As...