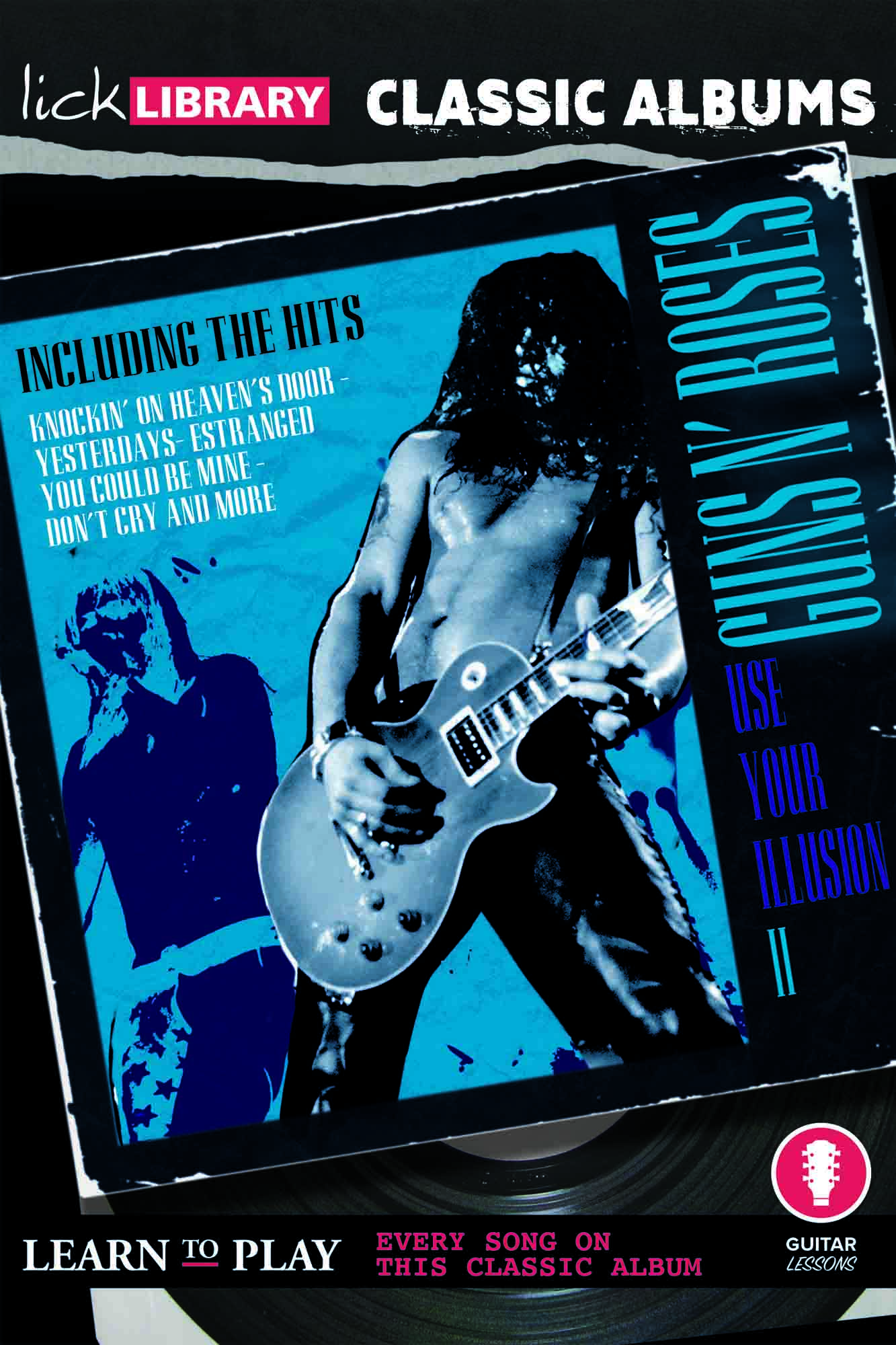 Classic Albums - Use Your Illusion II
By Danny Gill
---
Description
Released on September 17, 1991, Use Your Illusion II is the fourth studio album by the American hard rock icons Guns N' Roses. With worldwide sales around 20 million copies, Use Your Illusion II represented a turning point in the sound of Guns N' Roses, with the band incorporating elements of blues, classical music, heavy metal, punk rock, and classic rock and roll into their established aggressive style.

Learn to play the following:

DISC 1:
• Civil War
• 14 Years
• Yesterdays
• Knockin' on Heaven's Door
• Get in the Ring
• Shotgun Blues
• Breakdown

DISC 2:
Pretty Tied Up (The Perils of Rock n' Roll Decadence)
Locomotive (Complicity)
So Fine
Estranged
You Could Be Mine
Don't Cry

In this guitar lesson course, LickLibrary veteran, Danny Gill takes you through the many highlights of each song from the rock giants one phrase at a time, including Slash's legendary guitar riffs and solos from the tracks; "You Could Be Mine", "Estranged", "Knockin' on Heaven's Door" and many more.
Technical Details
Code

RDR0556

Artist

Guns N' Roses

Media

Download, 2x DVD set

Media format

PAL Only

Genre

Rock, Hard Rock, 90's Rock

Skill level

Suitable For All

EIN No

5060088826058

TAB NOT Included
Tutor Profile
Danny Gill
Danny Gill is, without a doubt, the most loved tutor by our community. With an incredible array of DVDs and web lessons for LickLibrary covering a wide variety of topics all of which he covers with incredible detail, it's no wonder he carries as much respect as he does. As...