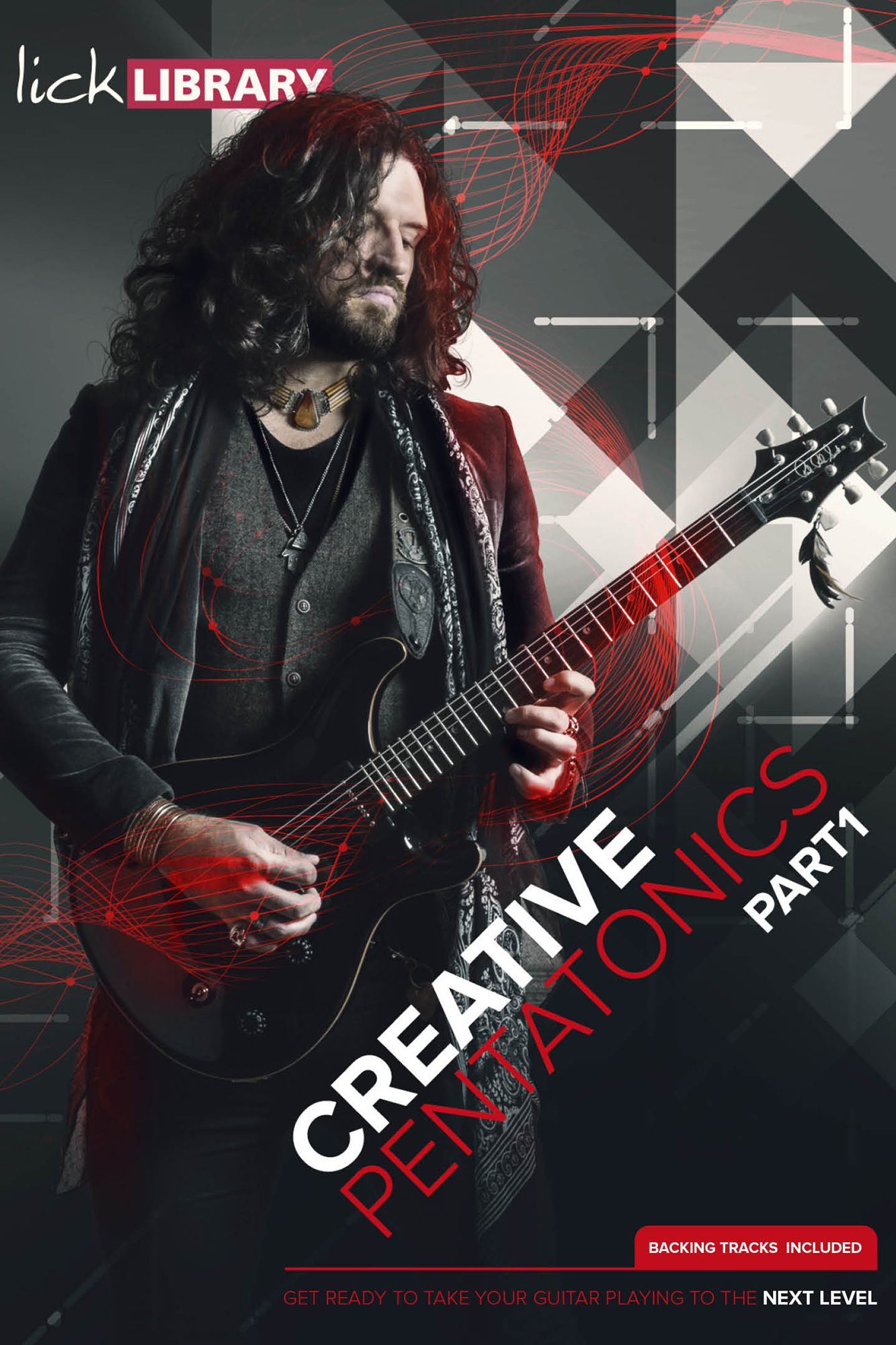 Creative Pentatonics Part 1
---
Description
Do you feel stuck in the pentatonic boxes and want the exciting and unusual textures you hear from your favourite rock and fusion guitarists, but don't know where to start? This course has the answer.

In Creative Pentatonics Part 1, you'll learn how to create modal and "outside" sounds using your existing pentatonic vocabulary. There are no mysterious new scales, licks or techniques to learn: if you know even a single pentatonic scale shape, you can use the concepts found in this course to take your playing to exciting new places.

In this course, you'll learn:

• How to play over major, minor and dominant chord types
• How to creating modal scales from pentatonic scales
• Which scale fits over each of the main chord types
• How to use "layering" and "pentatonic super-imposition"
• How to play "outside" using the "outside pentatonic"

Join Nick Jennison on this exportation of the hidden depths of your own playing, and discover how much you can achieve with the tools you already have.
Technical Details
Code

RDR0579

Artist

Nick Jennison

Media

Download, DVD

Media format

PAL + NTSC

Genre

Rock, Fusion, Contemporary

Skill level

Suitable For All

EIN No

5060088826348

TAB NOT Included
Tutor Profile
Nick Jennison
I'm Nick Jennison, a guitarist, vocalist, producer and educator from the North East of England. It's pretty cold up here, which seems like the perfect excuse to stay inside and make a bunch of great guitar-related videos for your viewing pleasure. I'll be covering topics from technique, tone and musicality,...