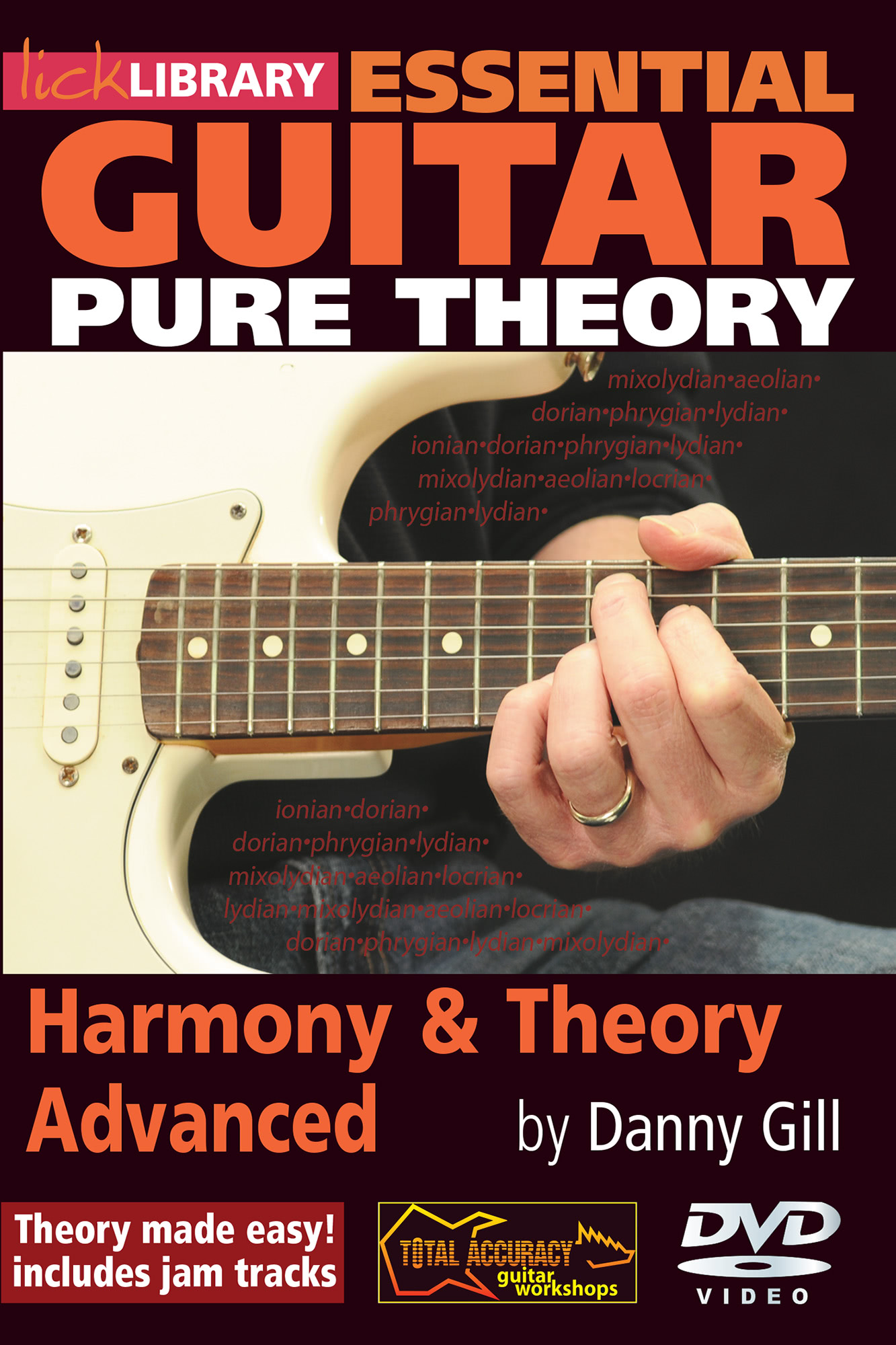 Essential Guitar - Harmony & Theory Advanced
By Danny Gill
A stream of this course is FREE for Licklibrary members
---
Description
Expand and develop your six string theory with Danny Gill Harmony and Theory is the language of music. It is what allows musicians from all over the world who may speak different languages verbally to speak the same language on their instrument. This guitar lesson course will guide you through the major scale modes, the harmonic minor scale, the melodic minor scale, modal interchange, secondary dominants, and the diminished scale. Each example is clearly demonstrated and performed with a backing track which is also included for you to play along with.
Technical Details
Code

RDR0244

Artist

Danny Gill

Media

Download, DVD

Media format

PAL + NTSC

Genre

Fusion, Contemporary, Jazz, Rock

Skill level

Expert

EIN No

5060088822289

TAB NOT Included
Tutor Profile
Danny Gill
Danny Gill is, without a doubt, the most loved tutor by our community. With an incredible array of DVDs and web lessons for LickLibrary covering a wide variety of topics all of which he covers with incredible detail, it's no wonder he carries as much respect as he does. As...