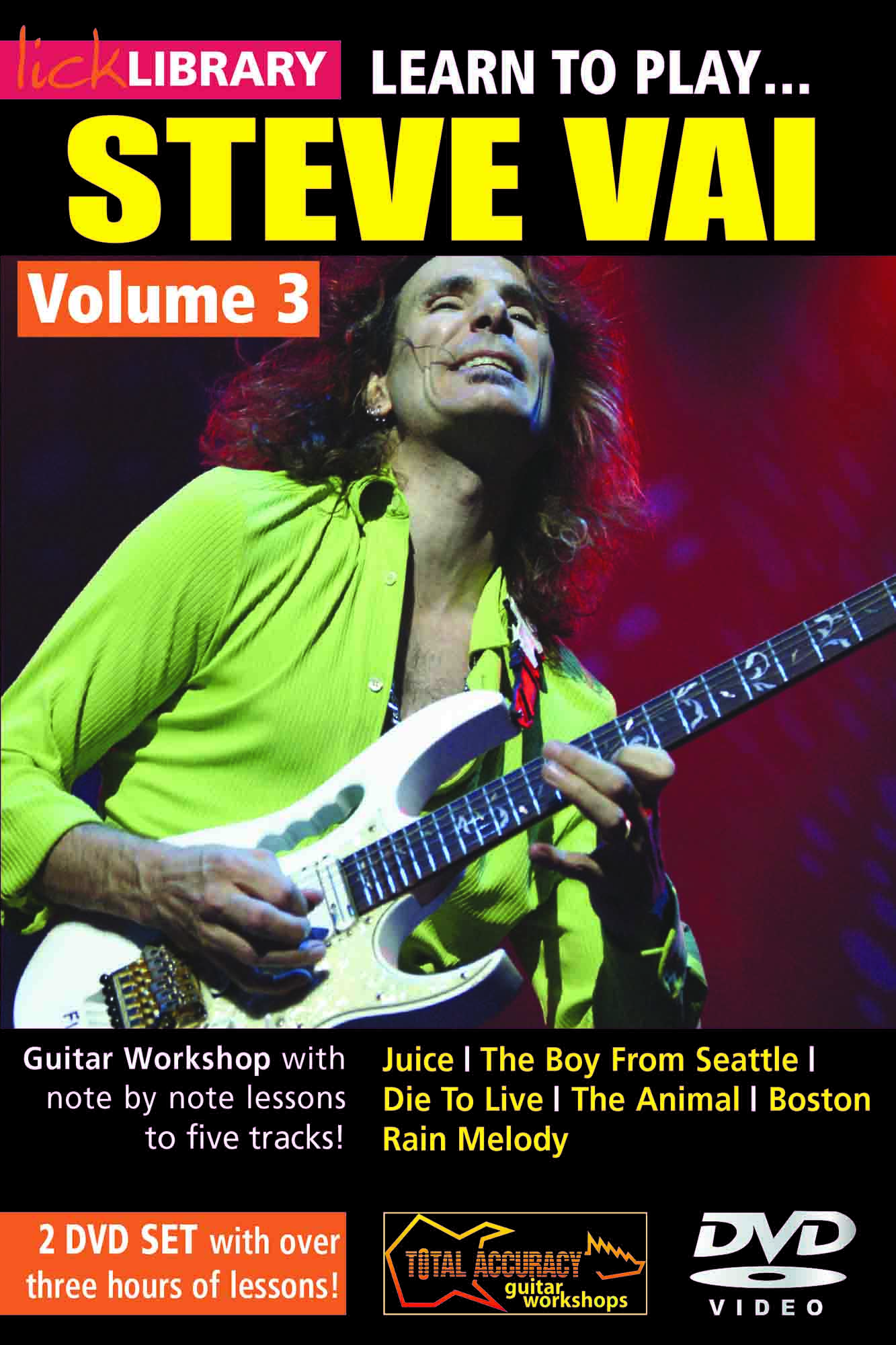 Learn To Play Steve Vai Volume 3
By Andy James
---
Description
Learn five Steve Vai tracks note for note with Andy James and Jamie Humphries This guitar lesson course will teach you the fretboard pyrotechnics and superb melodic playing that define one of todays most influential guitarists. Die To Live The Boy From Seattle Juice The Animal Boston Rain Melody
Technical Details
Code

RDR0203

Artist

Steve Vai

Media

Download, 2x DVD set

Media format

PAL Only

Genre

Rock, Instrumental, Contemporary

Skill level

Expert

EIN No

5060088821954

TAB NOT Included
Frequently added to order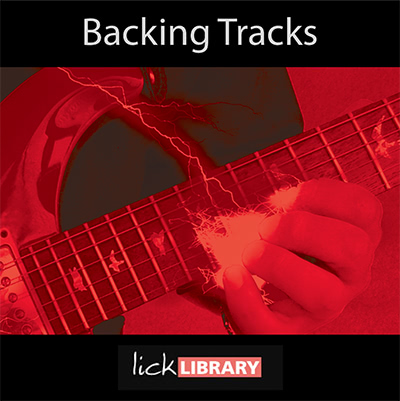 Five guitar backing tracks to some classic Steve Vai including: Die To Live, The Boy From Seattle, Juice, The Animal and Boston Rain Melody.
SAVE MONEY when purchased together ONLY £7.99
Tutor Profile
Andy James
Andy James needs little introduction as one of the most popular LickLibrary tutors, respected the world over for his unbelievable technical skills and teaching material. "As a player Andy has released a string of solo albums, the last being 2012's ""Andy James"" on Transcend Music which was met with huge...