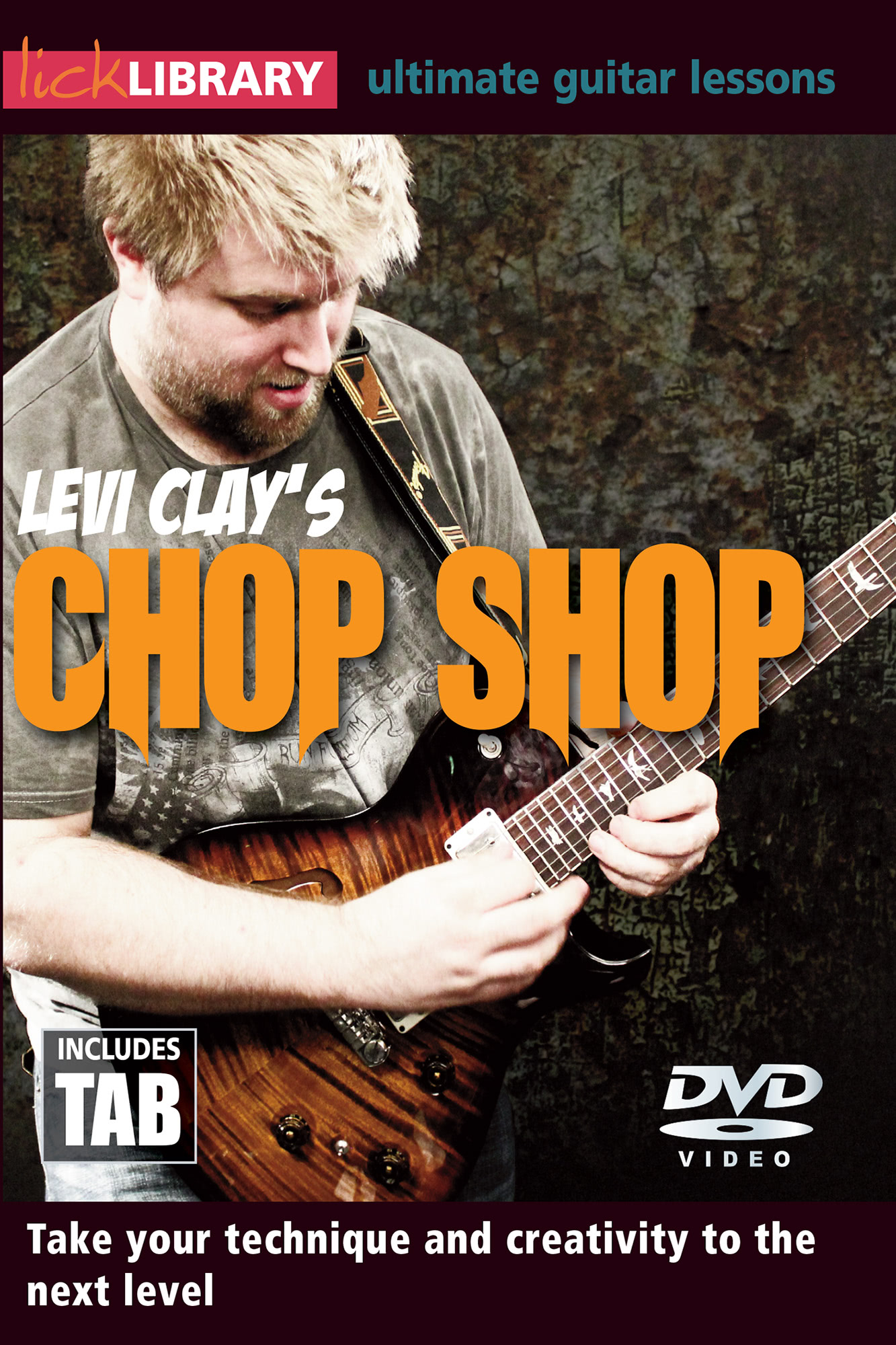 Levi Clay's Chop Shop
By Levi Clay
A stream of this course is FREE for Licklibrary members
---
Description
Boost your advanced guitar technique and creativity at the same time! Lessons by Levi Clay. In this exciting guitar lesson course, Levi Clay abandons standard technical exercises and shows you how you can do exciting and fresh things with the techniques you already know.

If you've already practiced your alternate picking, legato, sweeping and tapping, but don't know how do do anything really interesting or inspiring with them, Levi will show you how you can take simple ideas and expand on them to create something cool.

Finally you'll learn 3 advanced solos that combine numerous techniques and concepts which result in well rounded solos blending melody, technique and attitude to take your chops to the next level!

Lessons cover:

• Creative exploration of technique
• Sweep picking ideas
• Tapping ideas
• Legato combination ideas
• Alternate picking ideas
• 3 full solos

Plus a complete tab book for all licks and solos & 3 professional backing tracks.
Technical Details
Code

RDR0502

Artist

Levi Clay

Media

Download, DVD

Media format

PAL + NTSC

Genre

Rock, Hard Rock, Contemporary, Modern Guitar, Shred

Skill level

Expert, Suitable For All

EIN No

5060088825518

TAB Included
Tutor Profile
Levi Clay
Levi Clay is one of the UKs fastest rising teachers and players with credits as an author and transcriber in some of the worlds most loved publications including LickLibrary's own Guitar Interactive Magazine. Coming from the rock background, Levi has developed his tastes considerably to include major influences from 40s...