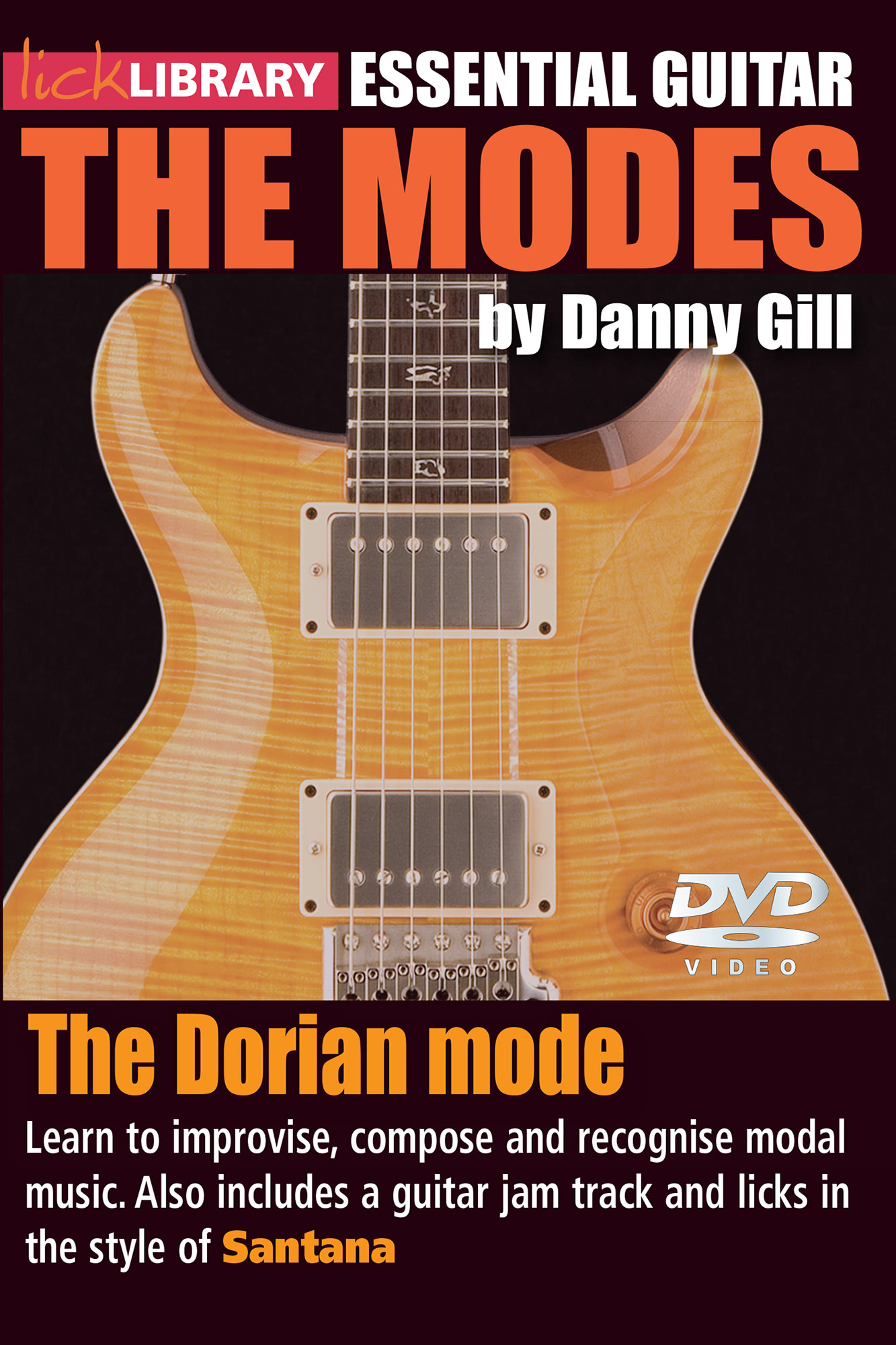 The Modes - Dorian - Santana
By Danny Gill
A stream of this course is FREE for Licklibrary members
---
Description
Learn to improvise, compose and recognise modal music. Also includes a guitar backing track and licks in the style of Santana. Lessons by Danny Gill The modes of the major scale have been used for centuries as a compositional tool and as a source for improvisation. This excellent guitar lesson course series will to take you through each of the 7 modes step by step so that you will be able to improvise, compose and recognize modal music. Each guitar lesson courseincludes licks in the style of a featured artist and a guitar backing track The Dorian Mode tutorials include; Dorian scale patterns, finding the relative major scale (Ionian mode), superimposing triads, finding the right note, creating Dorian chord progressions, dorian mode licks including alternate picking and tremolo picking, 3 licks in the style of Santana.
Technical Details
Code

RDR0387

Artist

Carlos Santana

Media

Download, DVD

Media format

PAL + NTSC

Genre

Rock, Blues, Latin, Instrumental, Fusion, Blues Rock

Skill level

Expert, Suitable For All

EIN No

5060088824641

TAB NOT Included
Tutor Profile
Danny Gill
Danny Gill is, without a doubt, the most loved tutor by our community. With an incredible array of DVDs and web lessons for LickLibrary covering a wide variety of topics all of which he covers with incredible detail, it's no wonder he carries as much respect as he does. As...