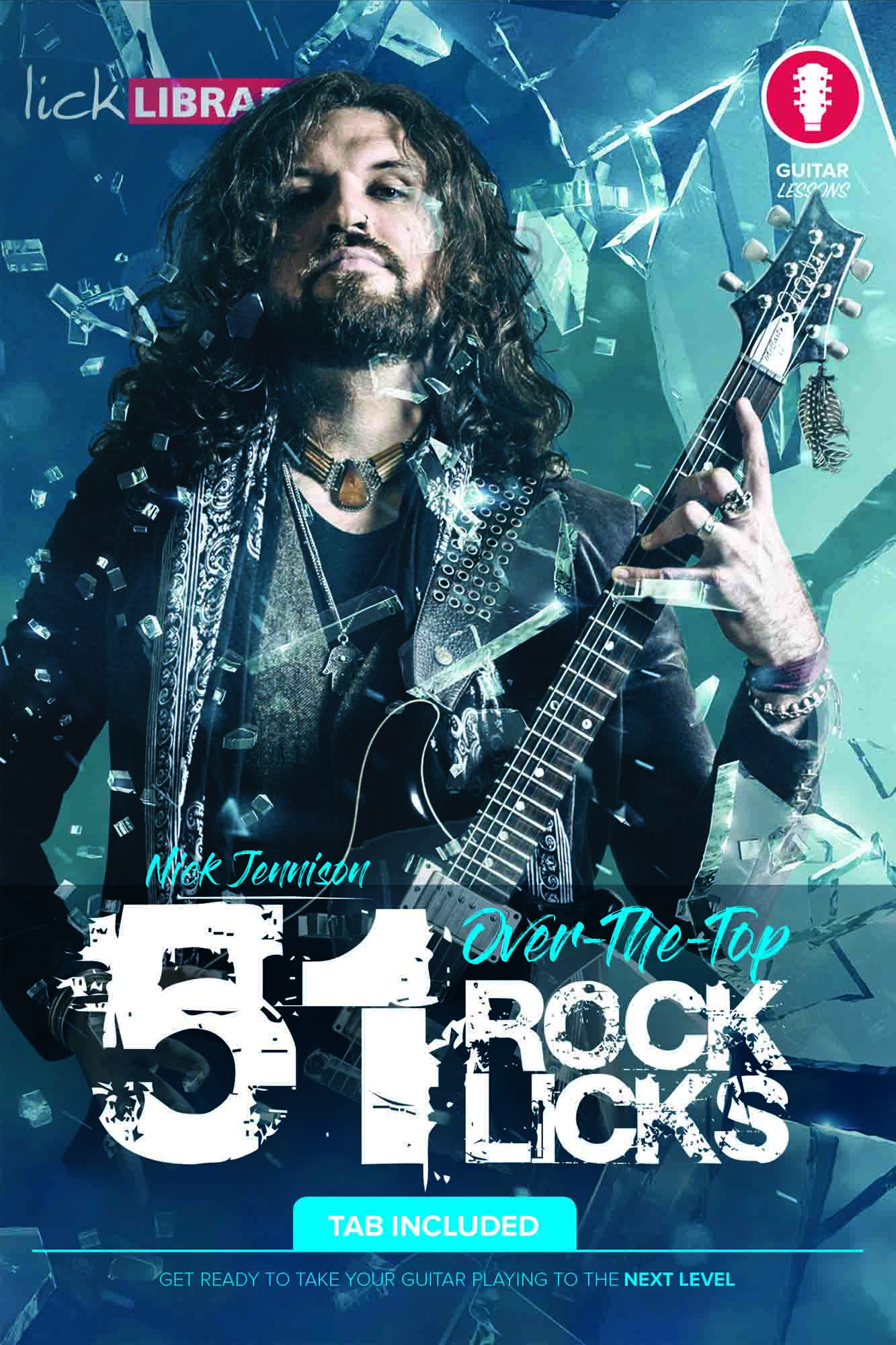 51 Over The Top Rock Licks
A stream of this course is FREE for Licklibrary members
---
Description
Push the boundaries of intensity with Nick Jennison's 51 Over-The-Top Rock Licks. Over the guitar lesson course of 51 licks, you will learn: Complex legato, Fast alternative picking, Sweep picking arpeggios, Varied note grouping, Wide intervallic patterns, 3-note-per-string pentatonic patterns, Tapping licks and more Nick Jennison shows you how to inject outrageous levels of explosive excitement into your soloing while staying musical, by exploring a whole host of rock techniques from bluesy microtones to blazing economy picking, 8 finger tapping and even a handful of fusion lines thrown in for good measure. You will also gain insight into the use of arpeggios, pentatonic, diatonic and chromatic scales to create spaciousness or density in your playing-even at top speed.
Technical Details
Code

RDR0574

Artist

Nick Jennison

Media

Download, DVD

Media format

PAL + NTSC

Genre

Rock, Hard Rock, Contemporary, Shred

Skill level

Expert

EIN No

5060088826294

TAB Included
Tutor Profile
Nick Jennison
I'm Nick Jennison, a guitarist, vocalist, producer and educator from the North East of England. It's pretty cold up here, which seems like the perfect excuse to stay inside and make a bunch of great guitar-related videos for your viewing pleasure. I'll be covering topics from technique, tone and musicality,...