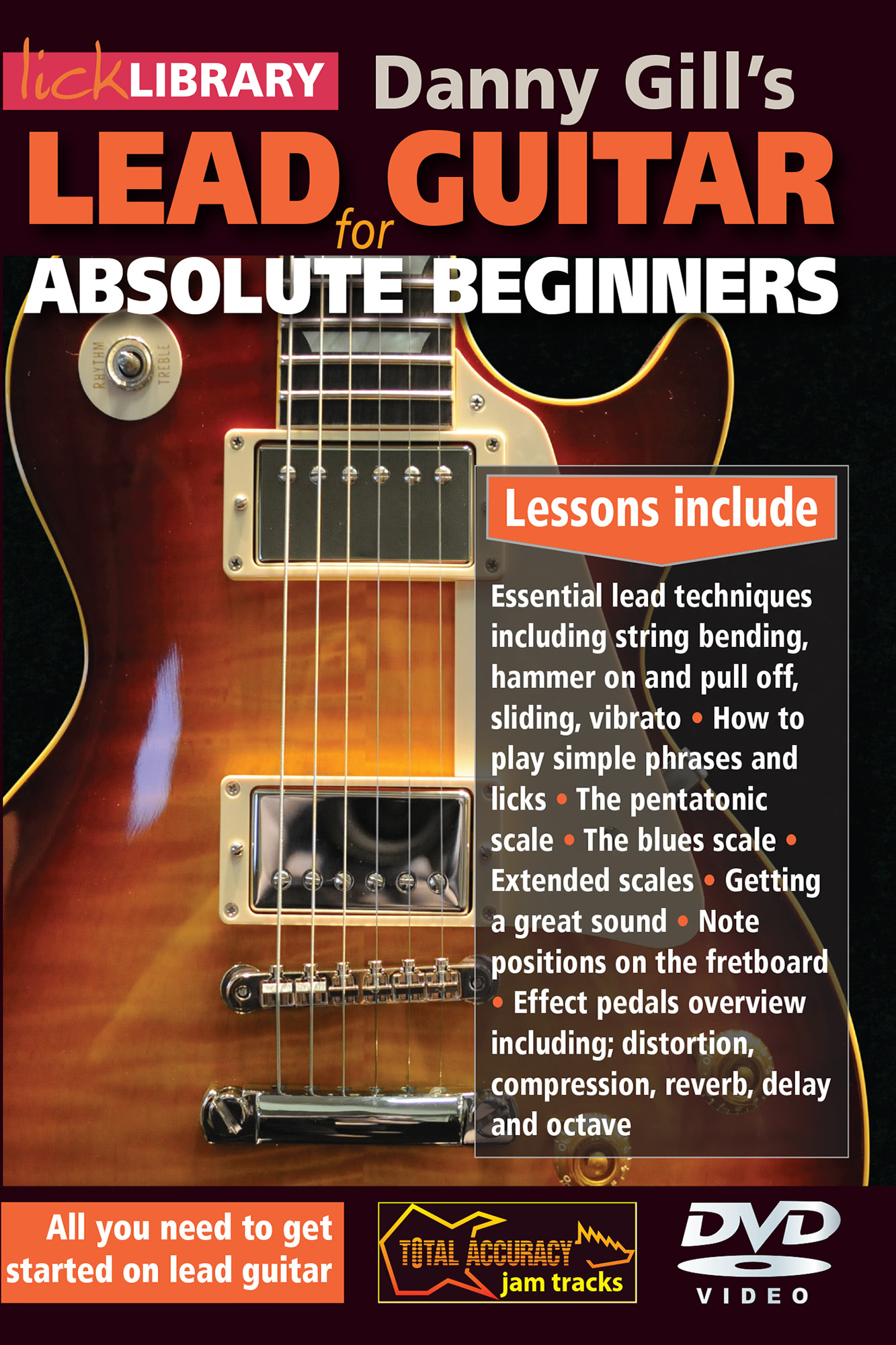 Lead Guitar For Absolute Beginners
By Danny Gill
A stream of this course is FREE for Licklibrary members
---
Description
This superb guitar lesson course includes a selection of easy to absorb guitar lessons that are designed to teach the beginner guitarist some of the essential basics of lead guitar playing. Over the guitar lesson course of this guitar lesson course you will learn some essential lead guitar techniques such as string bending, hammer on and pull off, sliding, and vibrato that can be used in any style of guitar playing from jazz to metal. This guitar lesson course includes: Essential lead techniques including string bending, hammer on and pull off, sliding, vibrato How to play simple phrases and licks The pentatonic scale The blues scale Extended scales Getting a great sound Note positions on the fretboard Effect pedals overview including; distortion, compression, reverb, delay and octave.

NB: TAB included with the Instant Download only, but the PDF is available on request for the DVD version.
Technical Details
Code

RDR0417

Artist

Danny Gill

Media

Download, DVD

Media format

PAL + NTSC

Genre

Blues, Rock

Skill level

Easy

EIN No

5060088829936

TAB Included
Tutor Profile
Danny Gill
Danny Gill is, without a doubt, the most loved tutor by our community. With an incredible array of DVDs and web lessons for LickLibrary covering a wide variety of topics all of which he covers with incredible detail, it's no wonder he carries as much respect as he does. As...