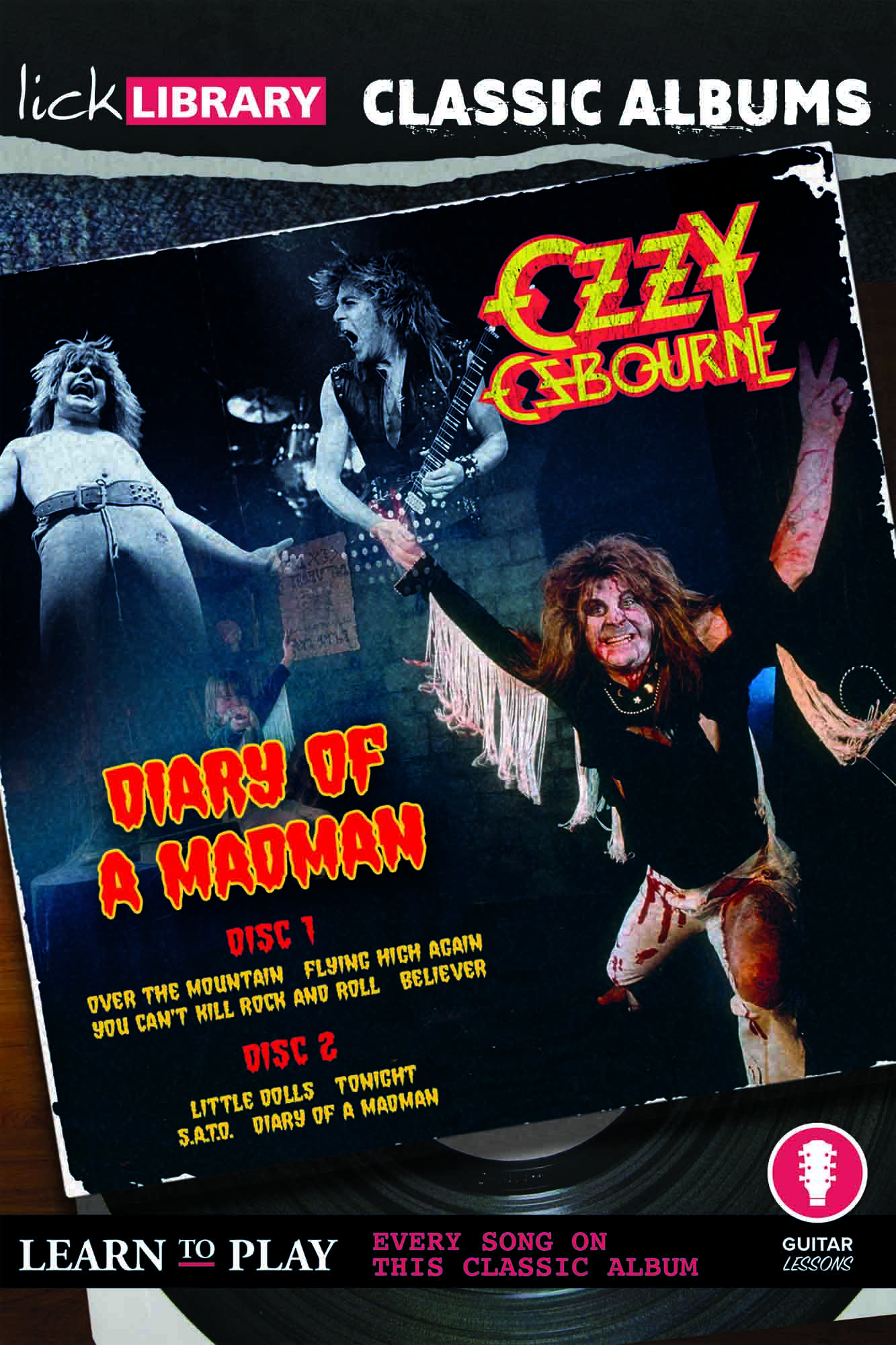 Classic Albums - Diary Of A Madman
By Danny Gill
---
Description
Released on November 7, 1981, Diary of a Madman is the second solo studio album by British heavy metal icon Ozzy Osbourne and the final studio album to feature groundbreaking guitarist, Randy Rhoads. Packed full of immense riffs including, "Over the Mountain," "Flying High Again" and "S.A.T.O," this classic album also has some subtle and dynamic moments with the tracks, "You Can't Kill Rock and Roll" and the heartrending power ballad "Tonight."

Learn to play the following:
• Over The Mountain
• Flying High Again
• You Can't Kill Rock And Roll
• Believer
• Little Dolls
• Tonight
• S.A.T.O.
• Diary Of A Madman

In this guitar lesson course, LickLibrary veteran, Danny Gill walks you through the many highlights of each song one phrase at a time, including the multi-layered neoclassical masterclass in the legendary guitar solos throughout this classic album.
Technical Details
Code

RDR0552

Artist

Ozzy Osbourne

Media

Download, 2x DVD set

Media format

PAL Only

Genre

Rock, Metal, Hard Rock, 80's Rock, Classic Metal

Skill level

Expert, Suitable For All

EIN No

5060088826034

TAB NOT Included
Tutor Profile
Danny Gill
Danny Gill is, without a doubt, the most loved tutor by our community. With an incredible array of DVDs and web lessons for LickLibrary covering a wide variety of topics all of which he covers with incredible detail, it's no wonder he carries as much respect as he does. As...