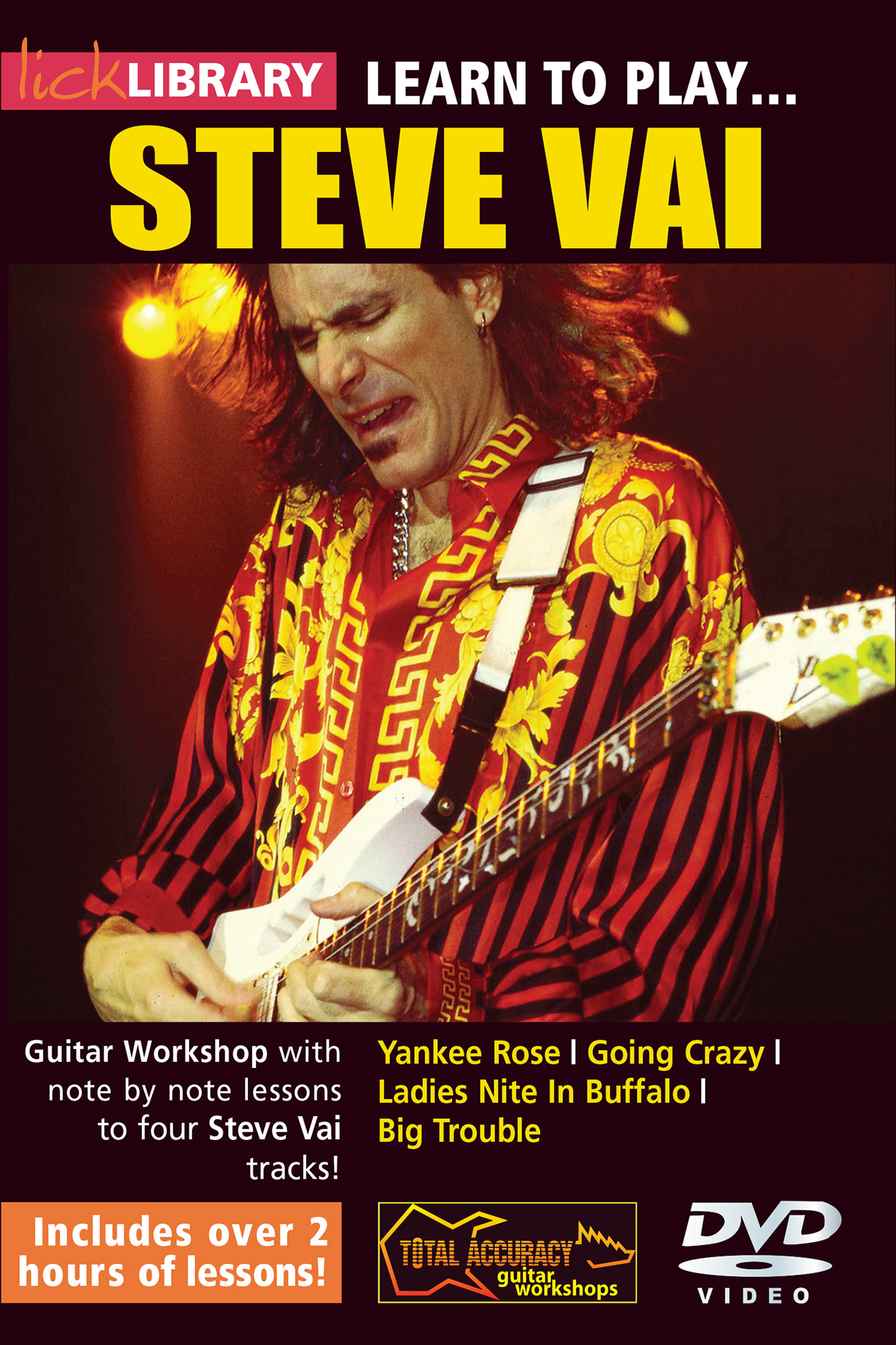 Learn To Play Steve Vai
By Danny Gill
---
Description
Learn to play four classic Steve Vai tracks note for note. The tracks are from Dave Lee Roth's 'Eat Em And Smile' album, widely regarded to be amongst Steve's most influential playing. Tracks include Yankee Rose, Going Crazy, Ladies Nite In Buffalo Big Trouble
Technical Details
Code

RDR0010

Artist

Steve Vai

Media

Download, DVD

Media format

PAL Only

Genre

Rock, Instrumental, Contemporary

Skill level

Expert

EIN No

5060088820193

TAB NOT Included
Frequently added to order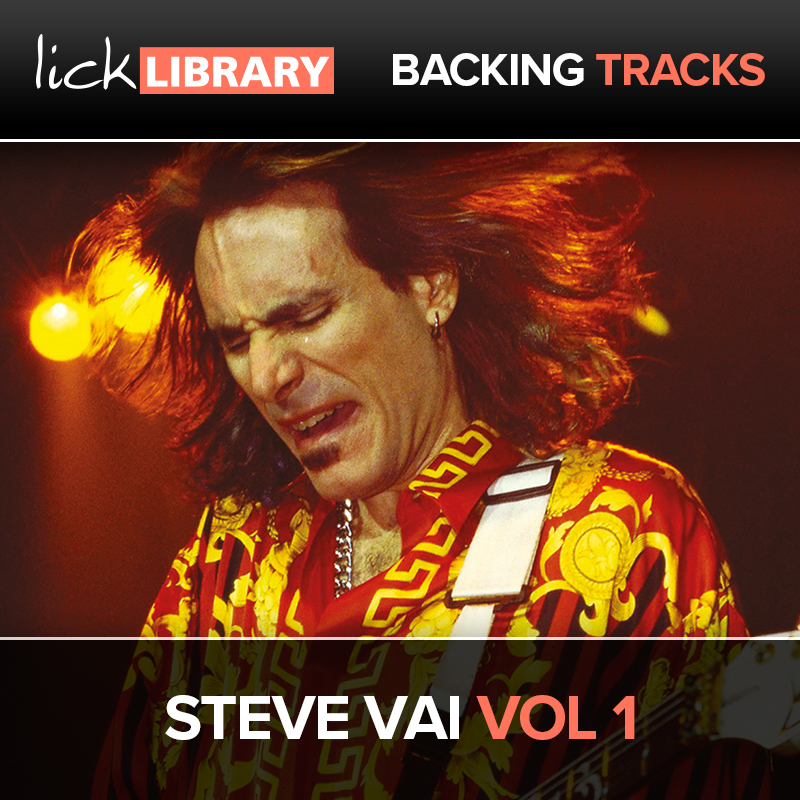 Backing tracks minus lead guitar to: Yankee Rose, Going Crazy, Ladies Nite In Buffalo, Big Trouble.
SAVE MONEY when purchased together ONLY $7.99
Tutor Profile
Danny Gill
Danny Gill is, without a doubt, the most loved tutor by our community. With an incredible array of DVDs and web lessons for LickLibrary covering a wide variety of topics all of which he covers with incredible detail, it's no wonder he carries as much respect as he does. As...