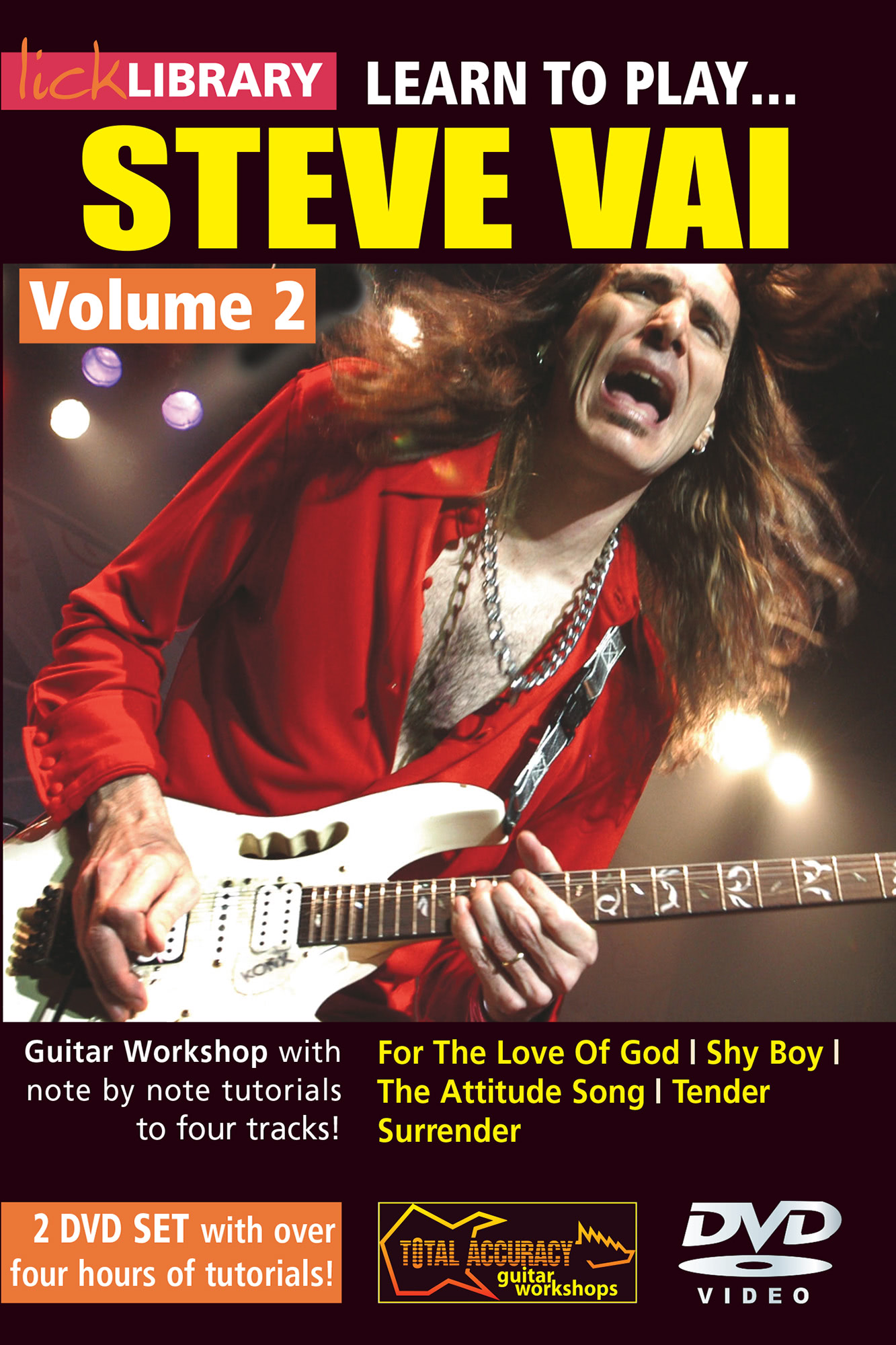 Learn To Play Steve Vai Volume 2
---
Description
Learn to play four of Steve Vai tracks note by note with Guthrie Govan and Dave Kilminster For The Love Of God Shy Boy Tender Surrender Attitude Song This guitar lesson course including over four hours of tutorials will teach you four songs note for note, encompassing both the superb melodic playing and fretboard pyrotechnics that define one of todays most influential guitarists. The guitar lesson course is hosted by Guthrie Govan and Dave Kilminster who have inspired and taught literally thousands of guitarists worldwide. Their versatility has seen them work with internationally recognised bands, as well as being regular contributors to the major guitar magazines.
Technical Details
Code

RDR0040

Artist

Steve Vai

Media

Download, 2x DVD set

Media format

PAL Only

Genre

Rock, Instrumental, Contemporary

Skill level

Expert

EIN No

5060088820520

TAB NOT Included

NB: If purchasing as 'DVD', please ensure that your DVD player fully supports the 'Media format' (PAL Only) that this product is available in, as indicated above.
Frequently added to order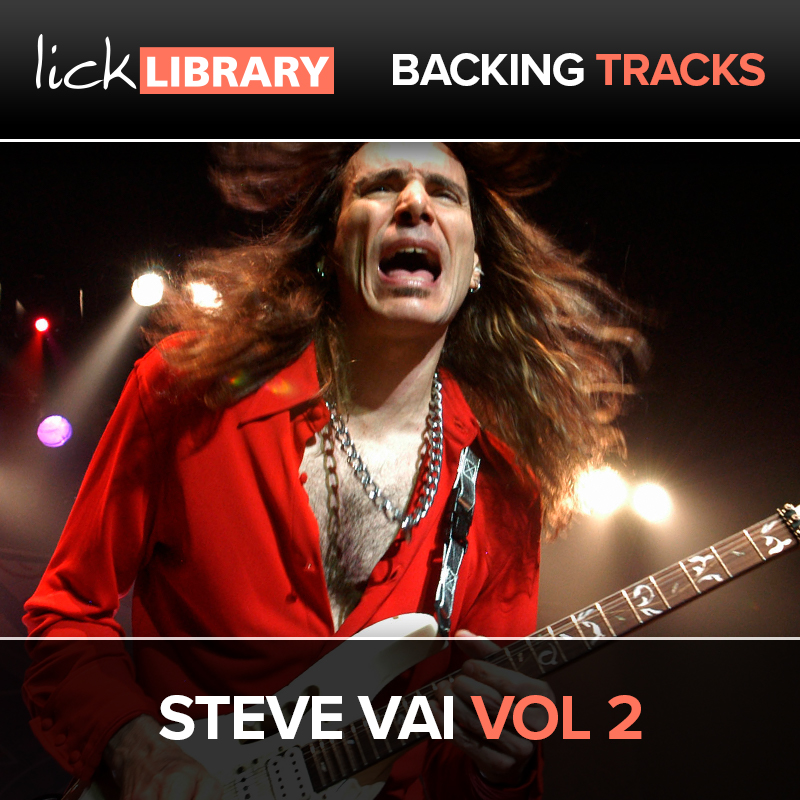 Backing tracks minus lead guitar to: For The Love Of God, Shy Boy, Tender Surrender and Attitude Song
SAVE MONEY - add this extra item to your basket for JUST $7.99
Tutor Profile
Dave Kilminster
Dave Kilminster shot to fame when he won the original Guitarist of the Year contest in 1991. In recent years Dave was on the road with Roger Waters as lead guitarist and vocalist in the extraordinary global staging of Dark Side of the Moon. Fans know Dave from his work...