The complete guitar
learning experience
Get one month free. Cancel at any time.
LickLibrary Features
Ready When You Are
Dive into Licklibrary's comprehensive archive of guitar lessons. Whether you want to learn a song or take one of our six-week courses, we cover everything from traditional Blues to modern Metal, for beginners right up to guitar virtuosos.
Play Your Way
Personalised courses, lesson plans and backing tracks will help you to learn at your own pace and get real results fast! Let Licklibrary help you become the player you want to be.
More Than Just Licks
With well over 1500 song lessons and technique courses in all genres including, Blues, Rock, Metal, Acoustic, Jazz or Country, there's something new to inspire guitarists of all abilities.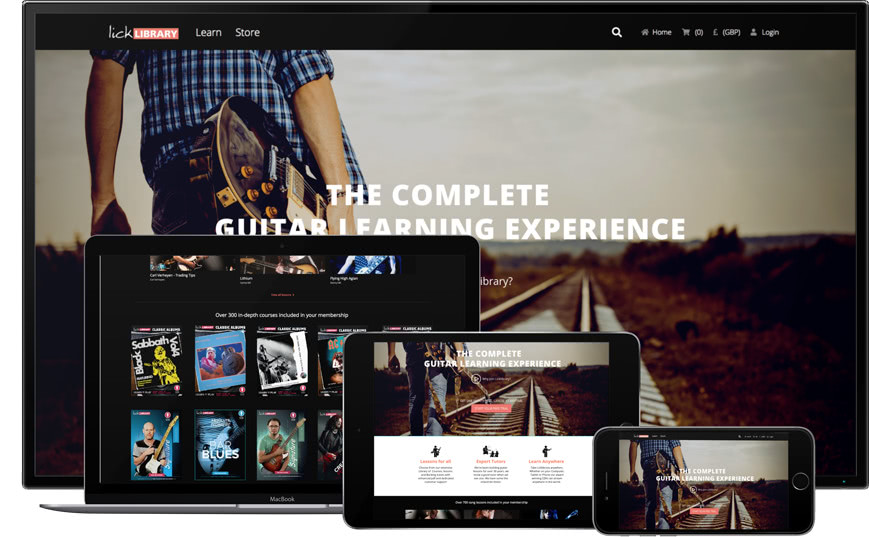 Songs Lessons for Hundreds of Artists and Bands
Whether you want to learn an entire classic album or just a single solo, we have got you covered. Licklibrary.com is the destination for complete note for note song lessons.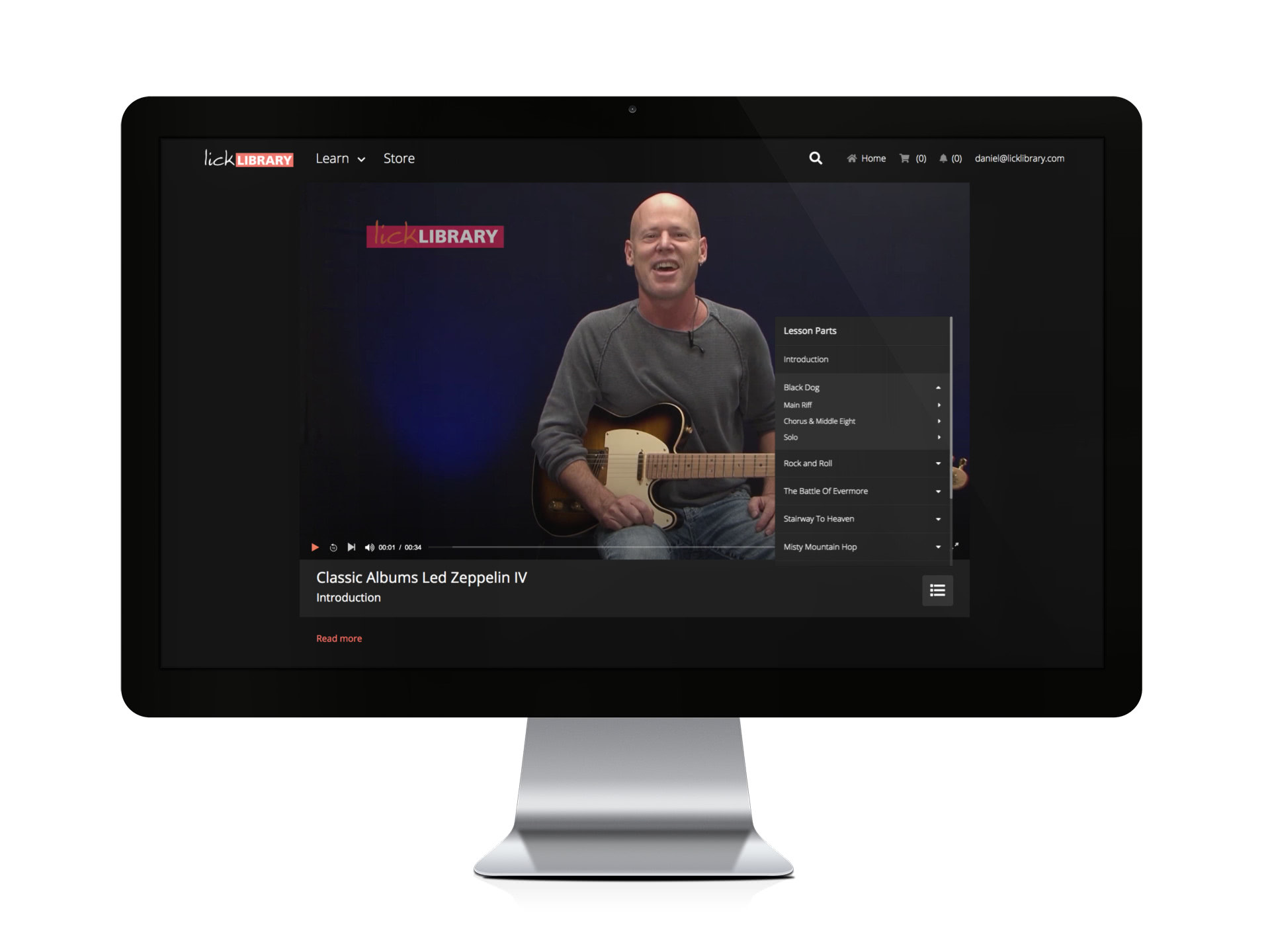 Immerse yourself in our in-depth technique lessons
Licklibrary's world-renowned tuition team have helped thousands of guitar players reach their musical goals. With specialists in every technique, from basic theory through to sweep picking we can help improve every part of your playing.

Your Licklibrary Membership Includes:
10,000 hours of tuition
Over 950 backing tracks
350+ courses
5,000+ lessons
950+ backing tracks
300+ artists and bands
40 genres
Every technique covered
4 brand new courses every month
Curated learning paths
PDF and backing track downloads
Cast to your TV or screen
Only $15.99 Per month
Going on tour or just need a break? We understand, that's why you can cancel at anytime.
Explore The Licklibrary Store
The same great product available to own
Our loyal customers have been learning with us for over 40 years. With that in mind, we will continue to have the Licklibrary store, giving members the opportunity to own our content in a format that suits them.

As always our dedicated inhouse team are on hand for support. We know that learning guitar can be tough, that's why our specialist tutors are ready to help you on your journey.
Shop now